Designer Wedding Dresses:
A Choice of Self-Confident Bride and Groom
18.07.2023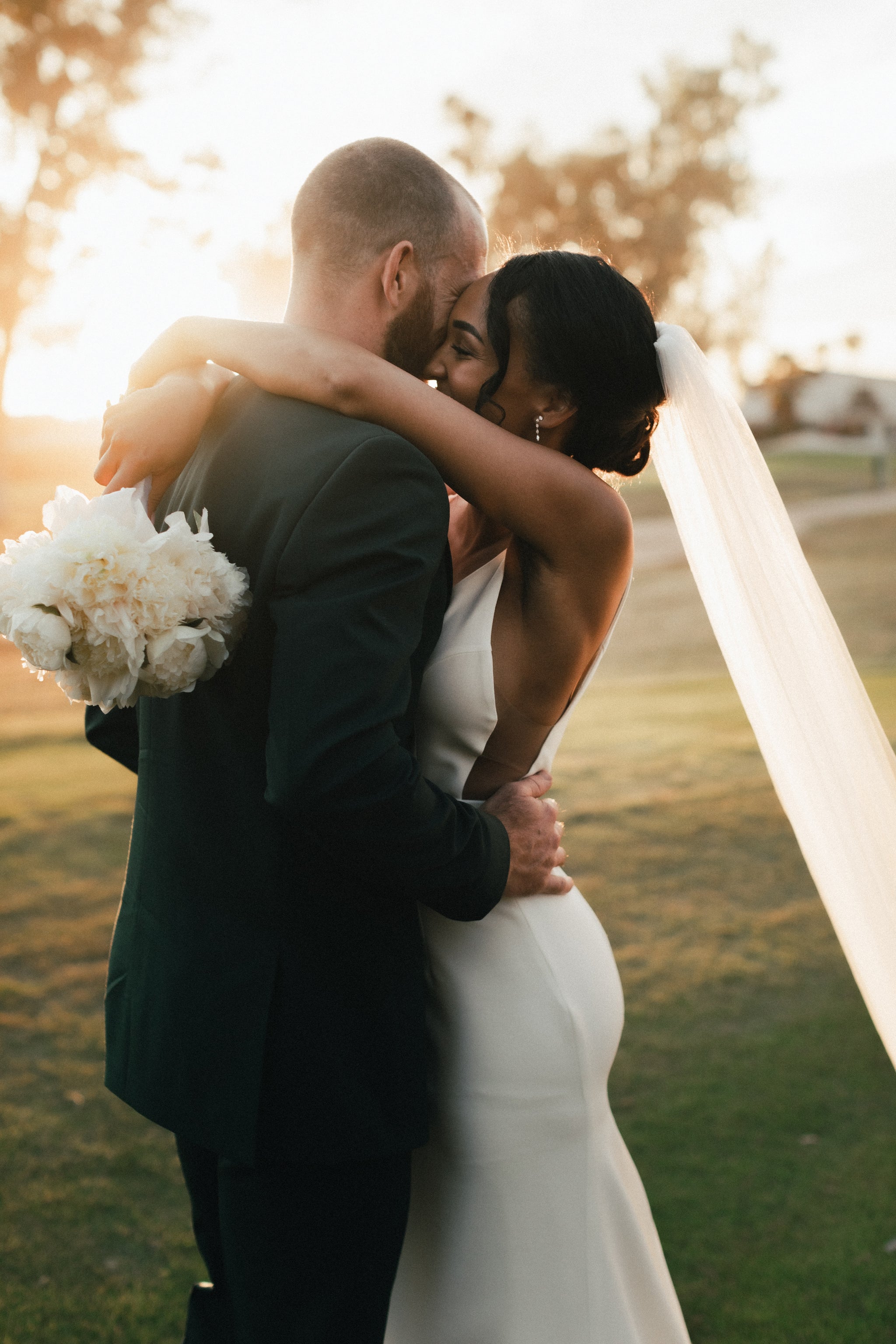 The wedding look for brides and grooms is highly important to make the couple in love feel comfortable and gorgeous on this special day in their life. That is why more and more ladies and gentlemen decide to choose a designer dress and suit for marriage. These outfits are about exclusive design, high-quality materials, and the best-matching color palette to fit the style of your ceremony and impress guests with future spouses' appearance.
Most people consider that only self-confident brides and grooms decide to wear designer wedding models. And this seems to be true. Because models of designer wedding dresses are about your highlighted status and solvency, bright image, and unbelievable feeling of superiority without any doubts or stress.
Subscribe to us on Instagram

subscribe!
What Is a Designer Dress?
This is the exclusive model with a unique design with no analogs on the mass market. There are many benefits of custom-designed outfits for your marriage ceremony to consider. First of all, the dress for the beautiful wife will be designed according to her individual measurements and requirements. Secondly, the model is going to obtain an exceptionally thoughtful and stylish fit with other decorative elements and themed arrangements for your wedding.
It means that outfits created by designers can promote a specific message and make proper accents a bride and groom would describe and realize through their unbelievable looks. Be totally radiant and 100% confident on this big day! Among other advantages of modern wedding dresses by designers are:
The custom-designed outfit will hide some body imperfections but highlight your best features.
All the details are taken into account to create an exclusive style and personalize your wedding look.
Betrotheds can get ready with their clothes for the ceremony hassle-free because all the preparations of the dress are the area of the designer's competence.

It is possible to discover a perfect fit according to your body curves, color preferences, and desires in the context of materials and design.
These are the most common benefits you can opt for when you choose outfits tailored specially for you. Select personalization, stress-free preparations for your wedding look, and a result-driven approach from a true expert. Hide unwanted flaws and make an accent on the prettiest body parts you want.
Designing Process: What Modern Designers Offer to the Betrothed?
Many brides and grooms would like to know more about the design process to understand all the peculiarities of the designer's work. First, the betrothed should pick sides with the best-matching concept for outfits they would like to put on this magic day. The designer can ask different questions to hit the target and recommend fitting materials, and decorative elements like gems, embroidery, laces, etc.
Then, the first variant of the design is presented for the bride to confirm it. A designer can offer to take a closer look at similar models realized previously. This way some models can be personalized and changed according to the betrothed's desires. A dress designed exclusively for you will not bring any challenges and hassles. But it will fit you well from the very first try-on. Next, a designer will create a custom-made outfit for you and ask you to try it several times to correct some imperfections or just to improve the ready-done bride's look.
ChapDresses is your trusted wedding boutique with a comprehensive approach to each client. What can you choose in our online store? Almost everything you want! A designer guarantees only memorable keepsakes and the pleasure you feel while looking in the mirror. Order exclusive wedding dresses of the highest standards that are going to accentuate your awesome body curves perfectly!