The Right Choice of Evening Dress for All Occasions
13.08.2023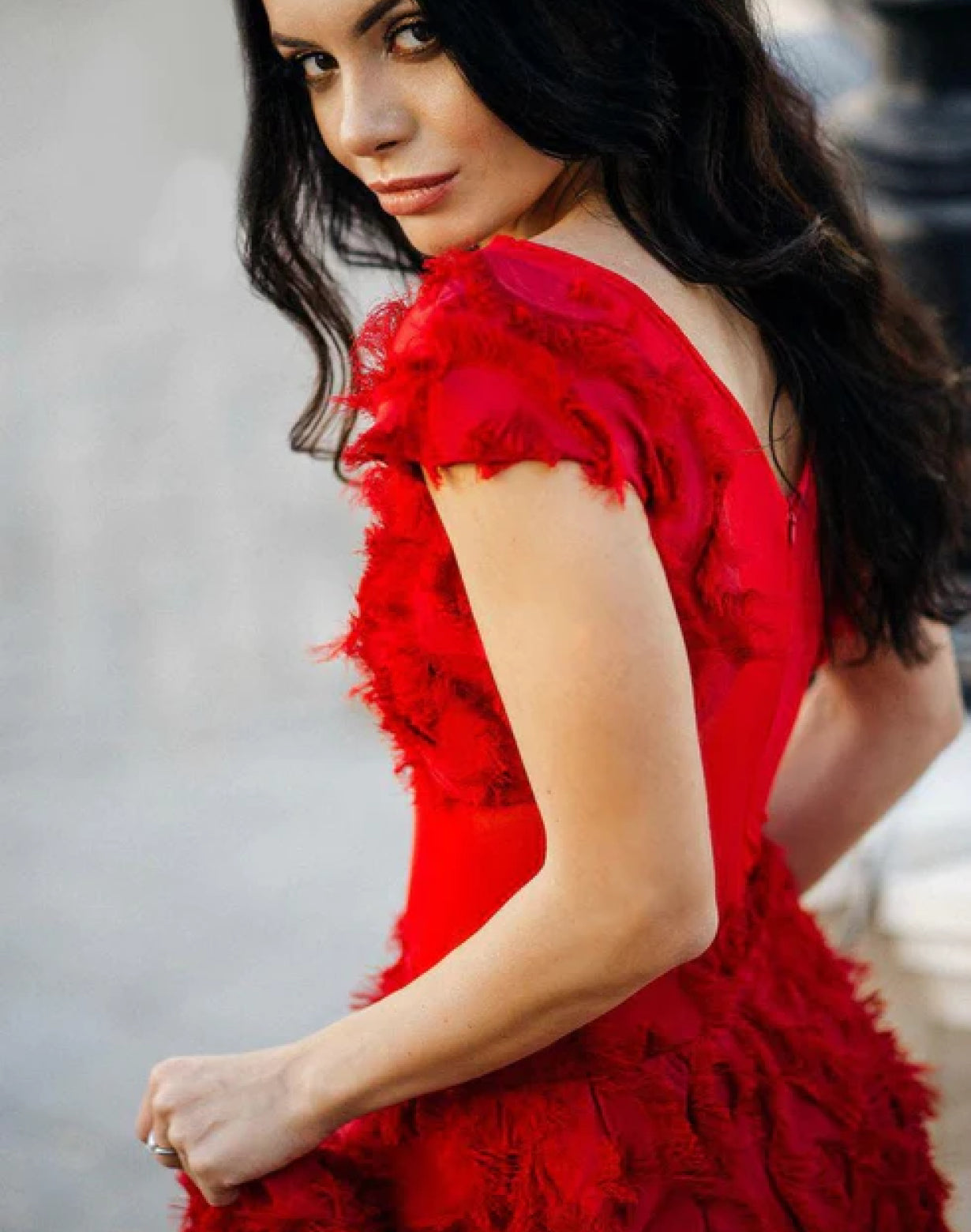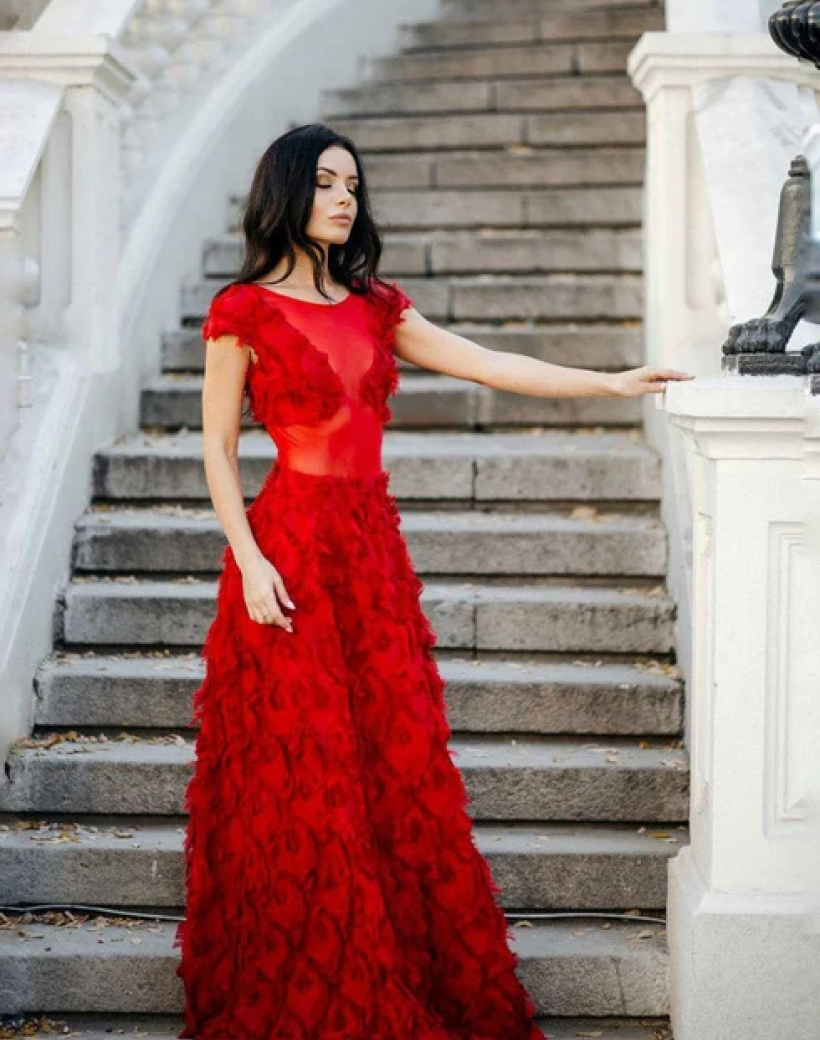 Every girl would like to feel gorgeous while having a night out with girlfriends, dating a handsome gentleman, or visiting some celebration. That is why outfits for evening occasions matter for the lady's confidence. The choice of a cocktail dress is usually a difficult task. But if you know your body type, your most attractive features, and the color palette that fits you, the selection of the outfit will be quite easier! Pay attention to the helpful tips and find your perfect match quickly and hassle-free.
Subscribe to us on Instagram

subscribe!
Choosing an Evening Dress for a Pear-Shaped Figure
This type of figure is notable with the lady's wide hips. At the same time, the bust is quite smaller in proportion to the lower body. To highlight your slim neck, arms, and breast but hide the width of your hips, select A-silhouette dresses. They can be short or midi to let you move freely on the dance floor. A-line skirts can come in handy in the case of choosing a casual look with the best body proportions.
Choosing an Evening Dress for an Apple-Shaped Figure
The main task is to define the waist and accentuate the best woman's features with the evening dress. Select the outfit with the empire cut and A-silhouette skirt. Do not wear too-maxi dresses. Show your slim legs. It can be a great accent to your look. Usually, girls with apple-shaped figures have pretty legs to impress everyone at the party.
Choosing an Evening Dress for a Rectangle Body Shape
The undefined waist is the top-priority challenge to solve here. That is why select evening dresses with high-waist designs. This way you will look slimmer and become the owner of sexual body curves. Wrap dresses and empire-line ones can come in handy for such ladies. Take a closer look at princess-like dress designs.
Choosing an Evening Dress for an Hourglass Figure
Girls with hips and busts equal in their width are lucky ones! Almost any design of the evening dress will fit them brilliantly. But there are several tips to take into account not to spoil the silhouette proportions:
Jersey fabric dresses will look great on your body. Consider this type of outfit while choosing an evening dress for prom or other occasions.
Select models with a high neckline to highlight your body curves. Avoid too-oversized outfits that can make your body full and hide your slim waistline.
Use belts for loose-fitting dresses to highlight your waist. Do not be afraid of skinny and tight-fitting models. They will make you even taller and more attractive.
Hourglass figures are the dream of most designers. While choosing an evening dress for a wedding, make a hot look with the help of an open-back model or a dress with a short bodycon or flared skirt.
Choosing an Evening Dress for an Inverted Triangle Body Shape
The wonderful body proportions will be reached here with the help of A-silhouette dresses or ones with flared skirts to the end. But pay attention to the top of the outfit. The best variant is to select the model with U or V necklines (asymmetric necklines will be suitable as well). Long-sleeved dresses also will add visual length and slimness to your figure. The dress top with thicker straps also can become your perfect match.
To Sum Up
Choosing an evening dress for a full figure requires your attention to accents and moments you are going to hide. For example, loose-fitting sleeves will hide your arms and the mid-waist belts will define your waistline. The same story is when it comes to choosing an evening dress for a pregnant woman. It is possible to hide a rounded belly under a flared skirt with a high waist or to make an accent on your beautiful bust line with the A-silhouette design of the outfit.
Choosing the right body type comes first if you are searching for the best evening dress for you. Analyze your figure and be ruled by the recommendations given above. Choosing an evening dress for a slim figure is not a very difficult question. Add volume with loose elements like sleeves and skirts.